The 2016 USCACA–AFCR scholars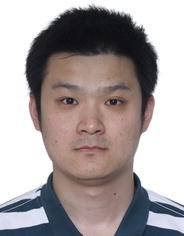 Dr. Song Gao is currently an attending physician in the Department of Pancreatic Cancer at Tianjin Medical University Cancer Institute & Hospital. He received his Ph.D. degree in oncology in 2015 from Tianjin Medical University. Dr. Gao became a faculty at Tianjin Medical University Cancer Institute & Hospital in 2009. He joined Professor Wei Zhang's laboratory in the Department of Pathology at the M.D. Anderson Cancer Center, University of Texas, Houston, TX, USA as an exchange Ph.D. student in 2013. During his PhD studies, Dr. Gao demonstrated that insulin-like growth factor-binding protein 2 (IGFBP2) is a potential oncogene that contributes to malignant behaviors of pancreatic ductal adenocarcinoma. The exciting results were reported in Cancer Research. Currently, Dr. Gao is focused on mutual regulation of hypoxia-inducible factor-1 (HIF-1) and IGFBP2 in exosome secretion from pancreatic cancer cells. As an oncology surgeon specializing in pancreatic cancer, he continues to work with his colleagues on an IGFBP2 project in pancreatic cancer as well as being an active member of the surgery team. Dr. Gao has been a key research investigator on two research projects sponsored by the National Natural Science Foundation of China.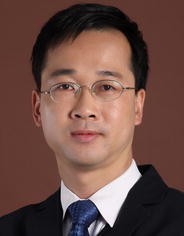 Dr. Jianhua Zhou joined Prof. Juergen K. Willmann's laboratory in the Department of Radiology, Stanford University, Stanford, California, USA in November 2014. During his tenure at Stanford, he investigated whether three-dimensional ultrasound molecular imaging (3D USMI) of vascular endothelial growth factor receptor 2 (VEGFR2)/kinase insert domain receptor (KDR) expression could accurately gauge longitudinal treatment responses to anti-angiogenic therapy in responding versus non-responding colon cancer mouse models. Dr. Zhou demonstrated that tumors in these models exhibited differential patterns of VEGFR2-targeted 3D USMI signals during anti-angiogenic therapy. In responding tumors, the VEGFR2 signals decreased as soon as 24 h after initiation of therapy, whereas in non-responding tumors there was no change in signals at any time point. The early decrease in VEGFR2 signals was highly predictive of treatment outcome at the end of therapy. His findings suggest that 3D USMI could be further developed for monitoring early treatment changes in cancer patients. This work was published in Cancer Research in 2016. In December 2015, Dr. Zhou returned to Sun Yat-sen University Cancer Center to continue his career as an associate professor. His current research has been funded by three grants from the National Natural Science Foundation of China. The goal of his investigations is to provide noninvasive approaches for early monitoring tumor response to chemotherapy in clinic.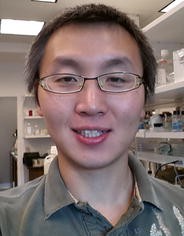 Dr. Xiang Zhou is currently an associate professor at Shanghai Cancer Center and Institutes of Biomedical Sciences of Fudan University. He received his BS degree in biotechnology in 2004 and Ph.D. degree in genetics in 2009 from Wuhan University, Wuhan, Hubei, China. In 2009, Dr. Zhou joined Dr. Hua Lu's laboratory at Indiana University School of Medicine, Indianapolis, Indiana, USA as a postdoctoral fellow and, later on, he moved to Tulane University School of Medicine, New Orleans, Louisiana, USA with Dr. Lu as a research scientist. Dr. Zhou's research was to understand the mechanisms underlying the regulation of p53 and c-Myc. One of his research projects was to elucidate the mechanism of ribosomal (nucleolar) stress-mediated tumor suppression. Dr. Zhou demonstrated that, in response to ribosomal stress, several ribosomal proteins can activate p53 or p73 by inhibiting negation of mouse double minute 2 (MDM2) and inactivate c-Myc through their direct interaction as well as microRNA pathways. These studies were separately published in Oncogene, Cell Death & Differentiation, and Journal of Biological Chemistry. In addition, Dr. Zhou and his colleagues identified two p53-inducible genes, NGFR and PHLDB3, which promoted chemoresistance by suppressing p53 activity as feedback regulators. These results were published in Elife and Nature Communications, respectively. Dr. Zhou's current research interests focus on the translational study of ribosomal stress-induced tumor suppression and dissection of the oncogenic mechanism of mutant p53 during tumorigenesis.